(Winter 2020, Conceptual Project)

Create branding for a modern architecture company that has a main focus on creating structures that are sustainable and ecologically friendly.


After researching many modern architecture companies, and going back to the desire for environmental sustainability, the branding for SPACE was created with the intention to show the physical space the company wishes to create with the minimalistic and negative space heavy designs.


The design for the logo idealizes on the space that the architecture company wishes to create with the kerning and the long rectangle on top. The long rectangle allows for the logo to take different itterations dependings on the service the company is providing, whether its exterior or interior design.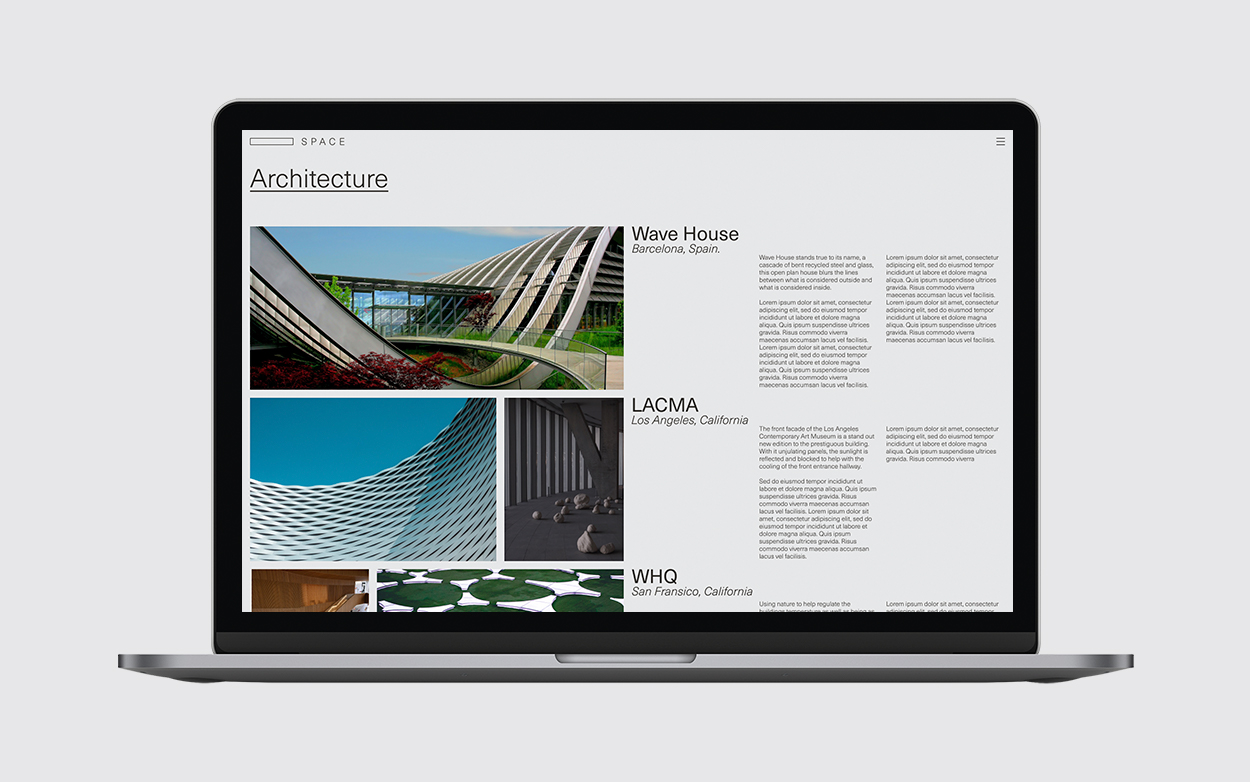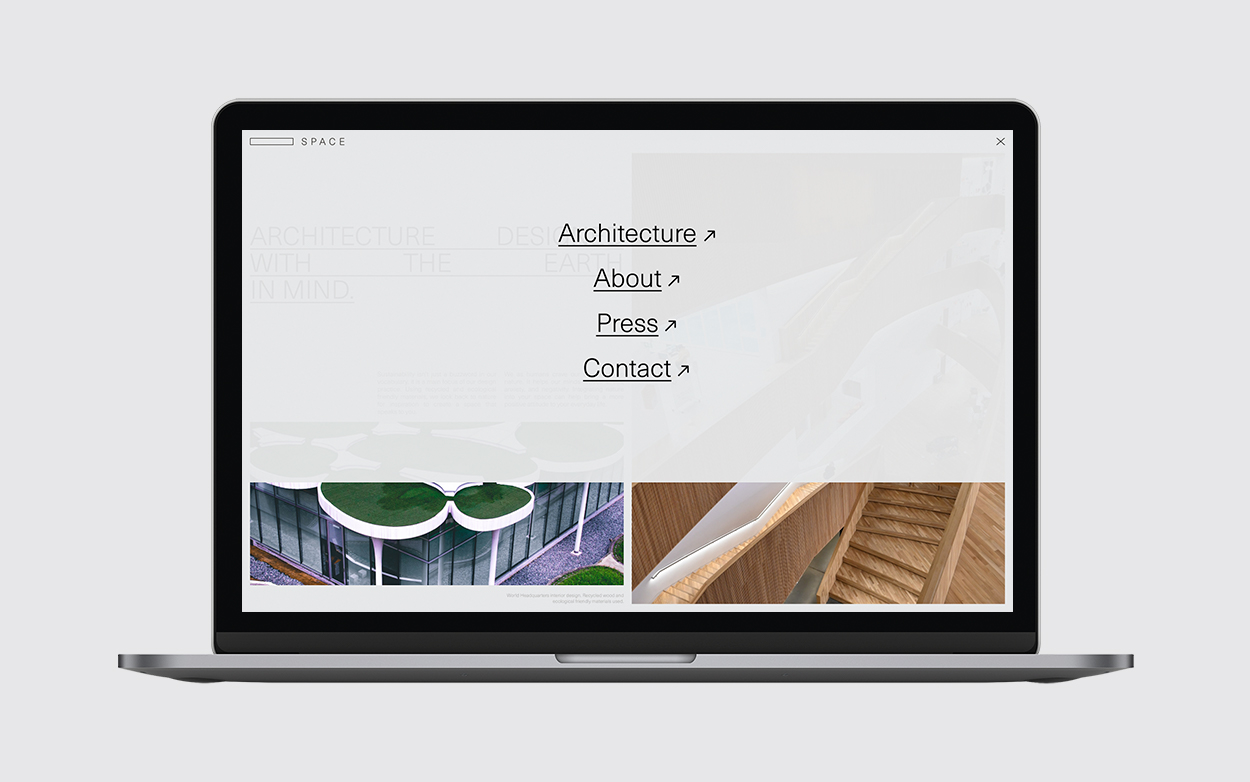 Based upon a six column grid system, the website uses large, eye catching photos and lots of negative space to once again show the physical spaces the company wishes to create. The large photographs allow for clientele to clearly see the details, materials and forms the company creates.


Created from recycled materials, the SPACE magazine allows for the unparalleled experience of being able to hold and flip through something physical. With its design similar the website, the mind is able to swiftly create a connection between the two mediums.


Reflecting upon the theory applied to the logo, the business cards for SPACE work upon the original desire to show the physical space they're creating with the large negative spaces on the card. Created from recycled materials, the cards also reflect their desire to push sustainability.